Our philosophy is simple; we are committed to providing the highest quality natural pet food with an emphasis on nutrition value, palatability, safety and convenience for pet parents. We strictly avoid the use of corn. In place of high-glycemic grains such as corn or wheat, our pet food recipes for dogs and cats contain a full complement of regional vegetables such as carrots, sweet potato, and russet potatoes. While providing a limited amount of carbohydrates, vegetables provide important vitamins, minerals and nutrients in a natural and form. Majority of commercial pet food brands contain corn as a major/primary ingredient. However, the fact is: pets are obligate carnivores, especially cats and require a species appropriate, limited ingredient, natural diet.
Real Recipes With Real Benefits
Energy, Stronger Bones & Teeth, Healthier Skin & Coat, Maintained Weight, Stronger Immune System.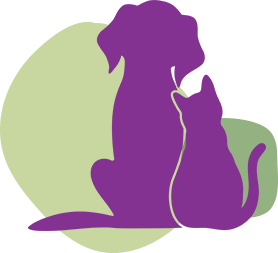 Real Recipes With Real Benefits
In order to switch to a healthier pet food, you must do so in stages, so your pet's tummy can adjust to the new rich ingredients.
Day 1-3: 25% Day 4-7: 50% Day 8-10: 75% Day 11 onwards: 100%